About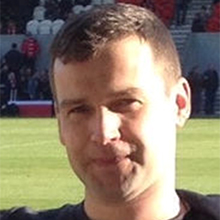 Matthew Ludlam
3rd September 1981 – 26th June 2015
The Matthew Ludlam Foundation was set up in 2016 by family and friends of Matthew, to raise funds for charitable purposes in his memory.
Matthew was a proud Mancunian who lived and worked in the City all his life.
He was born at Withington Hospital in 1981; went to primary school in Chorlton; secondary school at William Hulme; sixth form at Xavarian College and completed undergraduate and postgraduate studies at Manchester University.
At university he studied Town Planning and in 2003 was awarded a First Class Honours Degree; the University of Manchester Heywood Medal for graduating with the highest overall average marks in Planning and the RTPI NW Moss Madden Award for the best final year project work by an undergraduate student in the North West Planning Schools. He became a Member of the RTPI in 2014.
Matthew started his career at URBED in the Northern Quarter, moved to Taylor Young, where he met Shelagh McNerney (Chair of Trustees of the Foundation), who then set up an office for Taylor Young in the Northern Quarter. He progressed to establish a new urban regeneration practice, SHAPE, with Shelagh. Matthew then joined Ludlam Associates in Didsbury and was making good progress to take over the practice.
Matthew had a strong commitment to environmental sustainability and community involvement, and was passionate about urban planning and regeneration.
The Foundation's long-term aim has been to create a secure income stream which will fund Scholarships, Grants and Awards in Matthew's name.